Best of yoga philosophy — weekly weisenberg picks.
Rebelle Society Recommends:
There is a lot of great yoga philosophy writing out there, but it is scattered among many websites and individual blogs.
To address the need for a platform that combines the best of yoga online and aiming to bring a lot more readers to the great writers, as well as generate robust discussions at all the great articles, I just started a new virtual magazine and forum called Best of Yoga Philosophy.
Here is how it works:
Every day I select the best Yoga philosophy articles on the Internet and post the links to Pinterest, Facebook, Twitter, and Linkedin. You read the articles that interest you, and join in the discussions, if so moved.
Below are my choices for this week:
*****
Finding Enlightenment Through the Dave Matthews Band. ~ Sher Breenon ~ Jul 30, 2013 ~ Just when I think the well might be running dry on truly new and surprising takes on yoga philosophy, a brilliant article like this always comes along. –Bob W.
*****
Deepak Chopra VS Skeptic Richard Dawkins ~ July 29, 2013 ~ To those who already consider Chopra to be a great yoga philosopher, this will be confirmation. For those who don't, this might change your minds. –Bob W.
*****
The Yoga Service Council ~ Carol Horton ~ July 29, 2013 ~ "integrating yoga with cutting-edge scientific research, sharing it with underserved communities, and adapting the practice to work in public institutions including prisons, hospitals, and schools…"
*****
A Tantrik Message: Sound Creates the Body. ~ Eric Shaw on Jul 30, 2013 ~ "The universe was understood to be constructed from sound, and the 50 phonemes of the Sanskrit alphabet were its foundational members…"
*****
Attachment, Expectation, and Desire: All for a Muffin ~ Irene (Aradhana) Petryszak ~ June 26, 2013 ~ I've been looking for a way to introduce the new online Yoga International. This is it. Very enjoyable article. –Bob W.
*****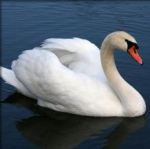 Every innovation of yoga philosophy holds the roots of its earliest coos and caws. ~ Matthew Remski ~ July 28, 2013 ~ "The books are talking to each other and to us, through history and change. It is folly to search for an ultimate view amongst them, because, like the best conversations of our lives, the discourse never ends…"
*****
You Want to Know What Inspires Me? ~ David Garrigues ~ Jul 31, 2013 ~ " I do genuinely like practicing by myself. I find that important things happen for me when I practice in solitude, without anyone else around…"
Check out more weekly recaps:
Comments