The Gentle Art of Becoming.
I have found lately that my body has been giving me little option but to slow right down. Most of the time we are trying to hurry ourselves through life. That imaginary ticking time bomb in our psyche can feel quite real.
This is one of the benefits of coming back in to rhythm with nature and her cycles. For a flower to fully blossom and grow in its truest essence, it must undergo a journey.
From seed to soil with nurturing and fertilizing, rainwater and the sun's light, it will slowly begin to emerge from underground and grow into a stem. That stem will eventually produce a bud, petals and pollen will be created within the bud and then, only when ripe and ready to bloom will the flower's petals slowly open and reveal their full beauty before our eyes.
No one would deny that this is the natural way of nature. The process cannot be forced to speed up and still produce the best results. Sometimes we are chasing the sun so much that we forget the time we need to incubate underground. Some of our deepest lessons are learnt in the shadow. It's not as comfortable as bathing in the light, but there is such beauty to be revealed to us in those darker moments.
We are emerging now from the moon in her darkest phase. A time to incubate and to unfold into life, instead of chasing it. A time of wisdom and introspection. Planting the seeds of our desires and allowing them to come to fruition as the moon reaches her peak of fullness again mid-month. This process has its own timing, but we can so often see it as a delay or even a denial of our heart's wanting. Why don't we take another look?
Quality is a precious commodity in a world that wants it all… yesterday. Don't get me wrong, instant manifestation is an amazing thing. I love it too, but it does not always foster the best results. A masterpiece was not created in a day, a week, a month or even a year. It took a lifetime. The artist must go through much to prepare themselves for the task at hand, this happens even before the piece has been birthed.
You may feel that your time of mastery is overdue and now you are ready to create something wonderful. That book, that drawing, that piece of music, entering that relationship or bringing life into the world in any other way. I say Start. Just start. You have already been preparing yourself for longer than you know. Every single thing you have gone through and developed from and experienced has been your preparation.
Rushing to the finish line is often driven by the part of us that needs approval and gratification. It's all gas to the fire, exhilarating and juicy. Yet to be so gentle and caring with ourselves and this process of creation can bring many hidden gifts. Yin to the yang. We can sit in receptivity, allowing answers to come to us, instead of always hunting for them ourselves.
A masterpiece takes time, a lifetime. Your life is a masterpiece. Let it unfold, and focus on quality over quantity. No need to rush, no pressure. Just consistent commitment to mastery. You're already there.
***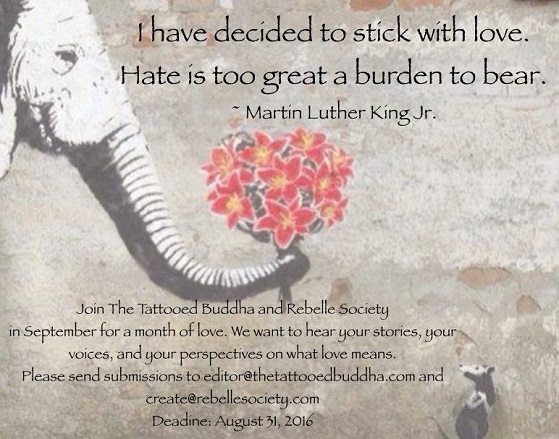 ***
Jennifer Cain is the founder of Rise Goddess. Her work as a Theta Healer and Intuitive Mentor for women is inspired by the awakening of the feminine power movement on the planet. Jennifer guides meditators at her weekly events in Edinburgh, and sees private healing clients online and in person. She loves to dance, sing and come together with her sisters for magic-making.
***
Comments